Our team in the Berlin Office
Uwe Heimowski
CEO
Tearfund Germany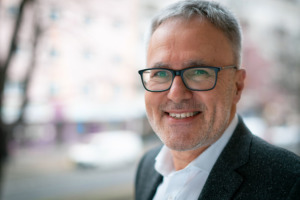 Martin Knispel
Executive, Church Engagement & Advocacy
Tearfund Germany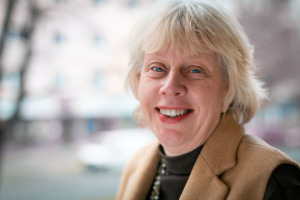 Kerstin Kaie
Head of Finance
Tearfund Germany
Jelena Scharnowski
Head of Communications
Tearfund Germany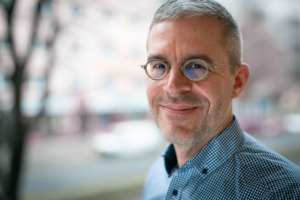 Markus Köker
Head of Programmes
Tearfund Germany
Steffen Wiese
Deputy Head of Programmes
Tearfund Germany
Ines Baumann
Digital Communications
Tearfund Germany
Dorothee Schaub
Administration
Tearfund Germany
Josua Grützmann
Programmassistent
Tearfund Germany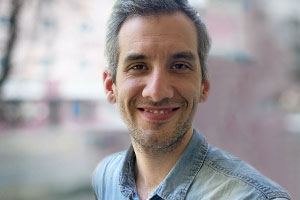 Niels Buchholz
Finance & IT
Tearfund Germany
Ann-Kristin Gäckle
Trainee
Tearfund Germany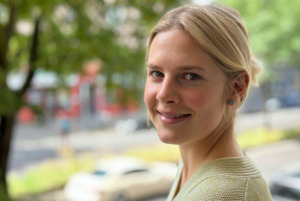 Elisa Rösch
Trainee
Tearfund Germany
Our Christian faith motivates us to practice boundless love for our neighbors. We are a praying and believing community. Our commitment to fight poverty and to promote justice, peace, and the integrity of God's creation is in line with Christian values, as well as with the UN Sustainable Development Goals (SDGs).
We love people
We value healthy relationships in our organization and in our partner countries. We are aware of the inequality in many given structures; therefore, we strive to act fairly, equitably, and with humility.
We see the whole person
We work with people who are in need. Their social, economic, environmental, and political environment is important to us, as are their religious and cultural values. We take this into account in our work.
We work sustainably
The comprehensive well-being of present and future generations is our goal. That is why we focus on long-term benefits. In cooperation with disadvantaged populations, we create sustainable livelihoods for the future.
We see ourselves as ambassadors of peace
Why we work towards reconciliation between people of different origins and build bridges across cultural and religious boundaries.
Our organization was founded in 1998 by Christians who were determined to make an active contribution to overcoming need and poverty in the countries of Central and South Asia. At that time, all services were provided on a voluntary basis. Friends from among the founding members took unpaid leave or time off to support projects in India, the Maldives, or Kazakhstan.
Over time, more project activities were added and larger projects were planned. In the process, respect for foreign cultures, ways of life, and religions also grew in contact with local partners. This approach became more and more important in the following years. Both our growing work and our culturally sensitive approach made it necessary for employees to be prepared to spend longer periods abroad.
In 2019, the leadership of the non-profit decided to become a member of the global Tearfund family. Through this step, we aim to increase the impact and influence of our work and serve people even better and more comprehensively than before.
We aim to see lasting change in the regions where we work. That's why, each of our projects is evaluated internally four times a year. What progress has been made, what regressions have we seen, and how many people have we been able to reach with our interventions? In addition, larger independent evaluations are also carried out, for example by the German Federal Ministry for Economic Cooperation and Development.
In 2021, with the help of our loyal donors and local partners, we were able to provide:
80.000
people could benefit, by distributing food, from our help against hunger.
4.500
people with access to clean water.
7.000
people of different religions with God's message of peace.
Here you can learn more about the seal of approval for reputable donation organizations. It proves that an organization handles the funds entrusted to it carefully and responsibly. What's more, seal organizations voluntarily commit to meeting the DZI standards and to fulfilling the highest commitment to quality:
• Purposeful, economical, and effective use of funds
• Meaningful and audited financial reporting
• Clear, truthful, open, and factual advertising and public relations work that respects the dignity of those concerned
• Effective control and supervisory structures
• Transparency towards the public
Here you can find out more about the Transparent Civil Society initiative, which we are pleased to support. Transparency creates trust and is an important building block of our work.
Learn more about our projects!
Or become a project sponsor and receive exclusive information 2x per year!
INFORMATION ABOUT TEARFUND GERMANY IN ACCORDANCE WITH THE VOLUNTARY COMMITMENT
1. NAME, REGISTERED OFFICE, ADDRESS, AND YEAR ESTABLISHED
to name, location, adress
Year established 1998 (entry in the register of associations, established meeting 1997)
2. COMPLETE STATUTES AND INFORMATION ON THE OBJECTIVES OF OUR ORGANIZATION
statue
General information on the goals related to our topics
3. TAX BENEFIT INFORMATION
Our work is recognized as a corporation (No. 37890 B; Amtsgericht Berlin Charlottenburg), which exclusively and directly serves tax-privileged, non-profit and charitable purposes in the sense of §52 Abs.2 Satz 1 Nr.15 AO, because of the promotion of development cooperation according to the last notice of exemption received by us from the tax office Berlin Charlottenburg v.d. for the amount dated February 06, 2019 (tax number 27/681/54895).
4. NAME AND FUNCTION OF KEY DECISION MAKERS
5. ACTIVITY REPORT
To the Annual Report 2022
6. ORGANIZATION STRUCTURE
To the Annual Report 2022
7. INFORMATION ON THE ORIGIN OF FUNDS
To the Annual Financial Statements 2022
8. DISCLOSURES ON THE USE OF FUNDS
To the Annual Financial Statements 2022
9. SOCIAL PARTNERSHIP WITH THIRD PARTIES
Tearfund Germany is an independent, legally autonomous association.
10. NAMES OF LEGAL ENTITIES WHOSE ANNUAL PAYMENTS REPRESENT MORE THAN 10% OF THE TOTAL ANNUAL BUDGET (AS OF 2019)
Directorate-General for European Civil Protection and Humanitarian Aid Operations (ECHO).
United Nations Office for the Coordination of Humanitarian Affairs (UN-OCHA)
German Society for International Cooperation (GIZ) GmbH
U.S. Department of State – Bureau of Democracy, Human Rights, and Labor
World Relief
Networks and partnerships
Tearfund implements projects with partners in the global Tearfund family. In addition, we always work closely with affected people, the population, authorities, governments in host countries, and local and international organizations.
The Micha Initiative is a worldwide campaign to inspire Christians to take action against extreme poverty and for global justice. Among others, it is committed to ensuring that the United Nations Sustainable Development Goals are implemented.
Professional associations
The WASH-NETWORK is a German network for water, sanitation and hygiene (WASH). Members of the WASH-Network are German non-profit NGOs, which are mainly active in international development cooperation or humanitarian emergency and transitional aid and are engaged in the field of WASH.
VENRO is the federal association of development and humanitarian non-governmental organizations (NGOs). VENRO represents the interests of around 140 member organizations vis-à-vis politicians and campaigns for the fair shaping of globalization, in particular the overcoming of worldwide poverty.
International program and project partners
International program and project partners are organizations and institutions with which we cooperate in the planning, coordination, or financing of our projects and measures. In each case, costs, responsibilities, and tasks are shared on a pro-rata basis. In many cases, Tearfund Germany undergoes a strict screening process in order to be able to work with the respective partner.
EU-CORD is a network of European Christian Relief and Development NGOs. They are made up of member organisations – 24 NGOs that work alongside over 1,000 implementing partners worldwide. As individual organisations (and as a network) they are an inter-denomination grouping of Christian relief and development agencies inspired by Christian values to accomplish our work. As such, they are independent of any political, social, or religious authority.
UN PARTNERS
• UNHCR – Office of the United Nations High Commissioner for Refugees
• UNICEF – United Nations Children Fund
• UNOCHA – United Nations Office for the Coordination of Humanitarian Affairs
• WHO – World Health Organization
PUBLIC PARTNERS
• German Federal Foreign Office (AA) and ifa (Institute for Foreign Cultural Relations)
• Federal Ministry for Economic Cooperation and Development (BMZ)
• German Society for International Cooperation (GIZ)
• ECHO – Humanitarian Aid of the European Union
• Dutch Relief Alliance
• USAID/OFDA – United States Agency for International Development
• U.S. Department of State, Bureau of Democracy, Human Rights and Labor
• Australian High Commission
CIVIL SOCIETY PARTNERS
• Humedica e. V.
• WEA – World Evangelical Alliance
• Tearfund Familie
• Tearfund UK
• World Relief US
• ZOA International
Tearfund Germany is a signatory to the "Code of Conduct for The International Red Cross and Red Crescent Movement and NGOs in Disaster Relief", a code of conduct for elementary professional principles that sets standards for good practice within disaster relief.
Tearfund Germany stands behind the principles of the Sphere Project, which defines universal quality standards in key areas of humanitarian aid:
The "Sphere Handbook: Humanitarian Charter and Minimum Standards" in humanitarian aid is the product of a broad collaboration between different organizations. Our commitment to the Sphere Project expresses a determination to improve both the effectiveness of our humanitarian projects and the framework and implementation of accountability to target groups and donors.